Eclipse XIX
NOVELERO XVII x LEALA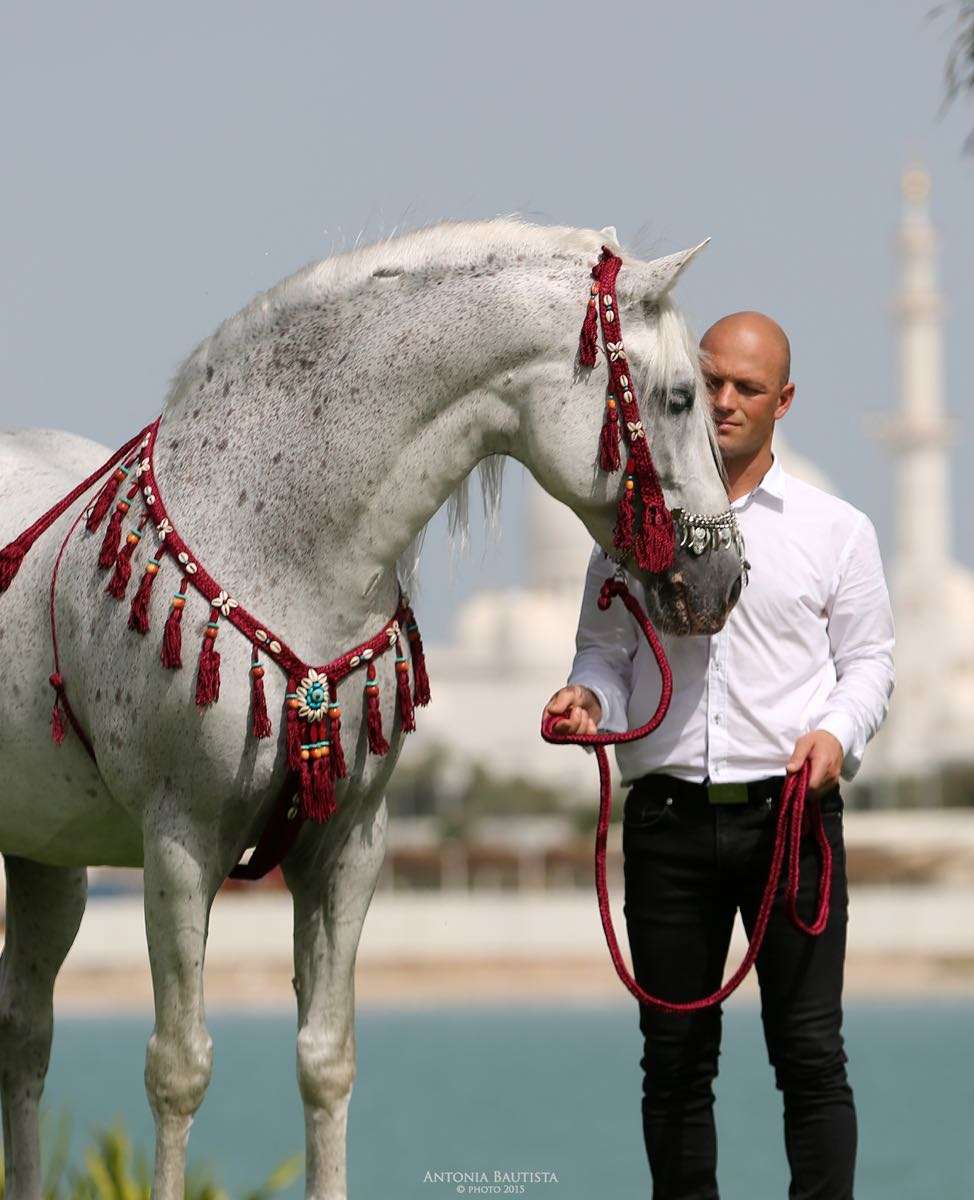 Year Foaled 2000
Gender Stallion
Color Grey
We couldn't describe Eclipse better than Juan Llamas did about the Andalusian horse:
"Only ask, and he will weave a spell to light the dark recesses of your being,
spinning around you a web of sweet delights.
He will be your children's playmate; a child himself, he'll do no harm.
He'll pardon like no other your omissions, errors, thoughtless handling.
His back, a throne of feathers, will bear you smoothly at the trot and gallop.
He'll go where others dare not. He'll stand firm where others flee in terror.
You'll discover that the pirouette is easy, that a rein back can go on forever,
that you need not be a great rider to perform airs above the ground.
At the spur's light touch he'll take flight with the wind,
bearing you safely through the air laden with long forgotten fragrance.
With him, the distant mountains will be clearer, brighter the light of the stars,
the trilling of the nightingale more joyful, sweeter the gurgling of the streams.
And at last you'll understand why he was e'er the chosen one of kings."
Eclipse is a once in a lifetime horse, not just for his beauty or performance, but also for his high intelligence and his human alike character.
He is sublime and enchants all the fortunate people that had the chance to be around him... But as a special one, he is very picky about his riders and he doesn't accept all the same, he has just a few favorite (and lucky) ones that on his back he takes them to touch the sky.
PEDIGREE
ECLIPSE XIX

NOVELERO XVII

FARAON XXIV

VINATERO III

GEMELO II

VINATERA VI

FARAONA VI

JECOMIAS

DUQUESA V

NOVELERA X

JETO

AGENTE

VENECIA

ENTENDIDA VI

CAZO

GANADERA II

LEALA

DERGANO

MEJICANO XIV

LEVITON

MEJICANA VIII

KEBERES

AGENTE

EMPALAR

FELPILLA

REMACHE

SERENO

LENCERA

ILETA

TALLISTA

URGENCIA